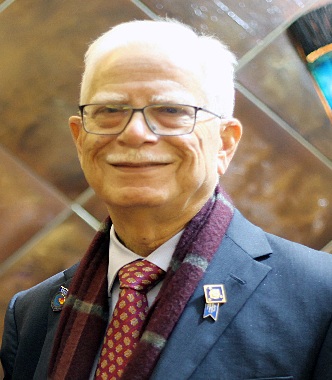 Engr. M. Saeed Shamsi.
Chairman /Chief

In 1976 the company started its business with the introduction of 500KV Transmission in Pakistan. Starting as subcontractors, within a short period of time got itself acknowledged as one of the leading companies in Power Construction sector.
Potential Engineers (Pvt.) Ltd in its 43 years of history has gone through many changes and significant growth. Especially over the last decade, we made many pioneering moves that enabled us to solidify our position as a Strong Infrastructure Support in Power Construction. During this journey the company also ventured into manufacturing of Prestressed Concrete Poles by setting up its own plant and also representing reliable manufacturers from world over to provide Transmission line hardware and accessories.  In short, PE is not only the oldest but the fastest changing company in the nation.
I pride myself on our "teamwork" approach in all of our projects to ensure cost effectiveness, quality and completion in a timely manner.
Our employees have a broad range of experiences in all types of, technical and commercial aspects. We are focused on achieving consistent growth while maintaining our standard of excellence; this allows us to become an even stronger company, the best way to benefit both our clients and our employees.